I've been thinking about trying another sketch and so I've just finished a layout for this month's sketch challenge at
Once Upon A Sketch
. It was tough to incorporate their theme of "it's the weekend" but I wanted to do a little layout on my closest GF who is usally part of my weekend plans......
I was inspired to create flowers this month and have been furiously punch - wetting - misting - wrinkling - gluing. I'm getting better with making the things but it's definitely time consuming. I made some of these on the layout....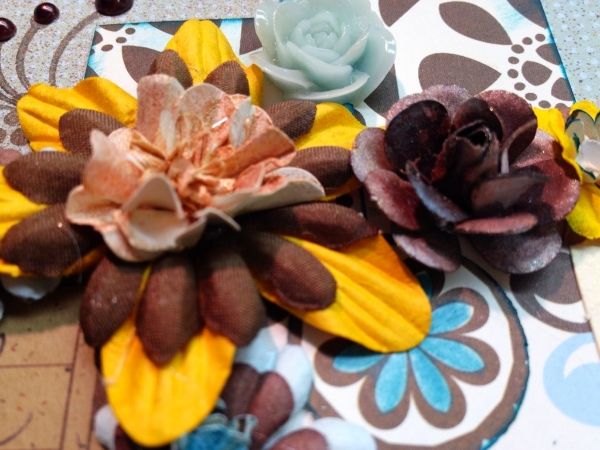 Anyways, that's a wrap!
Cheers!